Loss is challenging in the best of times. Today we remember and honor four participants, and their family members, who passed on this year. They are greatly missed and their loved ones are in our hearts.
Mary Elkind passed away on Friday, May 1, 2020 at Brookshire Hous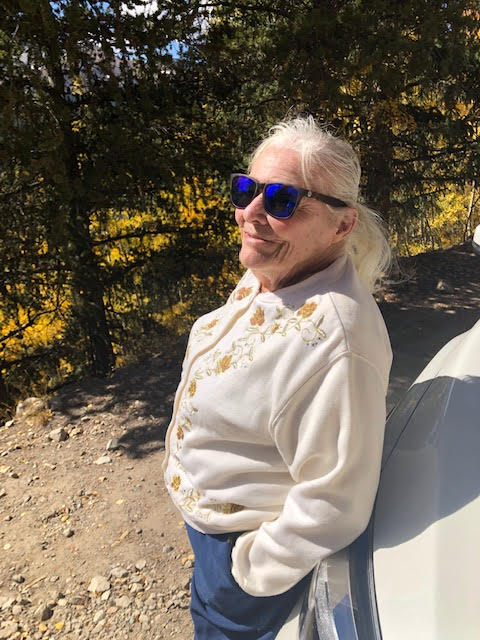 e Rehabilitation & Care Community in Denver, CO due to a battle with COVID-19. She was 91 years old. She was the wife of the late Jerry D. Elkind who passed away on January 26, 2008 at his home in Leola, PA. Born in Los Angeles, CA, she was the daughter of the late Ms. Helen Spinelli. For twenty years from 1988 to 2008 she worked as crossing guard with the Lancaster Police Department. Surviving are four adult children: Linda Wiggins (PA), Robert Wimer (SC), Michael Elkind (VA), and Candy Elkind (CO). Her eldest daughter, Josephine Feliciano (PA), had passed away in May 2007. Mary loved to play UNO when she was at Timberline. She was very good at it and quite competitive!
Rogelio Gallardo passed away on April 25, 2020 at the age of 89 due to COVID-19. He is survived by 2 daughters, 2 sons, and 9 grandchildren. He was born in Mexico and came to the USA in 1992. When Rogelio retired as a factory worker on water tanks in Texas, he took up gardening and had a greenhouse. His daughter, Martha fondly remembers his beautiful gardens. Rogelio also loved tending the community gardens at Timberline. He was fond of playing checkers with the other participants and doing very detailed colored pencil artwork. Rogelio is deeply missed by his family and everyone at Timberline.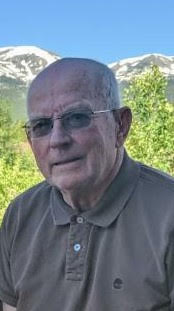 Barry Todd of Breckenridge, passed away on 3/29/2020 at the age of 76. Barry is survived by his wife, Sue, his two sons, Michael (Jennifer Fenton) and Jason (Christina), his sister, Judy Gill, and nine grandchildren. Barry attended Timberline for about a year while his wife, Sue maintained a job in Breckenridge. He enjoyed being physically active at Timberline by participating in small group activities such as playing croquet. He had a wonderful smile and laugh and is missed by everyone at Timberline. His wife Sue has this to say, "Barry and I were married 50 years in December, 2019. He was a very loving, gentle and quiet man. He loved skiing and hiking. That is what brought us to Breckenridge. We were ambassadors at Breck for 9 years. He looked forward to every Saturday. He hiked 17 14ers. As Queen Elizabeth said of Prince Philip 'He has, quite simply, been my strength and stay all these years.' He has always supported me in my endeavors and was there to encourage me. He will be sorely missed.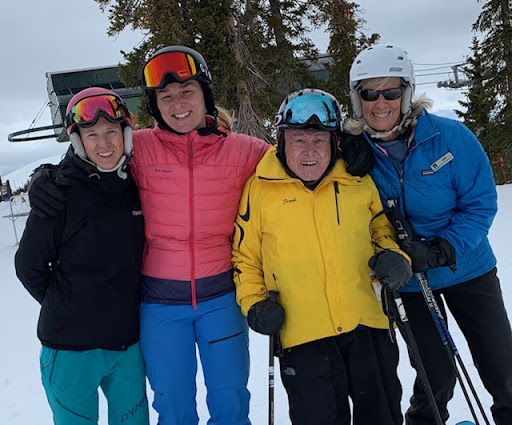 Frank Walter, of Copper Mt., passed away on March 5, 2020 at the age of 97. He was born in MA and graduated with a BS degree in engineering from Tufts University and a masters in engineering from MIT. Frank worked for the Chrysler Corporation for 40 years.He was an avid sportsman enjoying skiing, golfing, and sailing. Frank is best known locally as "First Chair Frank". He skied every day at Copper Mt for many many years and racked up tens of thousands of vertical feet each season. His last day of skiing was with Timberline Adult Day Program at Keystone in April 2019 at the age of 96. Frank is survived by 1 son, 1 daughter, 3 step daughters, one step son, 12 grandchildren and 6 great grandchildren. Frank was loved by his family, his Copper Mt community, and everyone at Timberline Adult Day Program. He will be fondly remembered at Timberline for his paintings, taking long walks and trying a ropes course for the first time in his life at the age of 95. Frank was an inspiration to everyone that knew him and is deeply missed.